We are glad to announce that we have signed an Association Agreement with Vision Insurance Group, and we are confident that this Association will increase our service levels to our clients dramatically!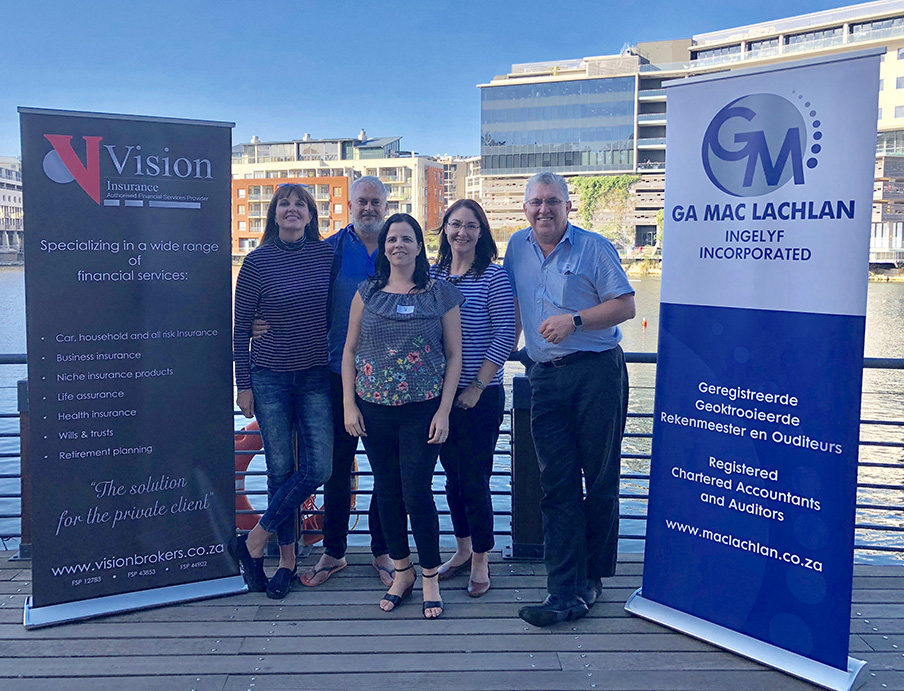 Chrizelda Swart - Ferdi Louw - Elrine de Villiers - Lizl Buchner and Gerard Maclachlan


Vision Group and GA Maclachlan INC
As you have probably seen, there are always other aspects that need to be looked at:
Retirement planning
Investment planning
Retirement annuities
Pension and provident fund options
Life cover for business partners
Normal life cover
Medical Aid options
Short term insurance options
Some of the following questions needs to be addressed:
Have I invested my money at the best possible return on investments?
Are my investments structured in the best tax effective way?
Have I invested my full allowance of 27.5% of my taxable income on retirement funding?
Is my life cover adequate to cover the needs of my dependents?
Do I have the best short-term insurance cover, to protect my assets?
Do I pay the best premium for my short-term insurance?
How much Estate duty will I pay if I die tomorrow?
If you have to say NO to any one of these questions, then you are welcome to contact us. We can then arrange an appointment with Ferdi Louw or Chrizelda Swart, at Vision Insurance Group.